A relatively quiet week
Newsletter #6
Hello,
How are you today? I'm fine thanks for asking.
This week work was largely confined to research reading along astronomy lines, which has been fun and occasionally mind-blowing. Space, it's very big. Other than that, I was busy putting together the WicDiv prints to send out to people who bought them last month.
My variant cover for NK Jemisin and Jamal Campbell's FAR SECTOR, a new Green Lantern story from the Young Animal imprint, was revealed:
I'm a huge fan of Jemisin's, so working on this was an honour. If you haven't read the BROKEN EARTH trilogy, you really should.
ENOUGH ABOUT WORK!!
This week also saw a visit to Scotland by friends Becky Cloonan and Michael Conrad, so they came over to play a game of Mobile Frame Zero. Despite Michael's boldest efforts, Becky claimed victory, but not before the entire table was covered in mech and scenery debris.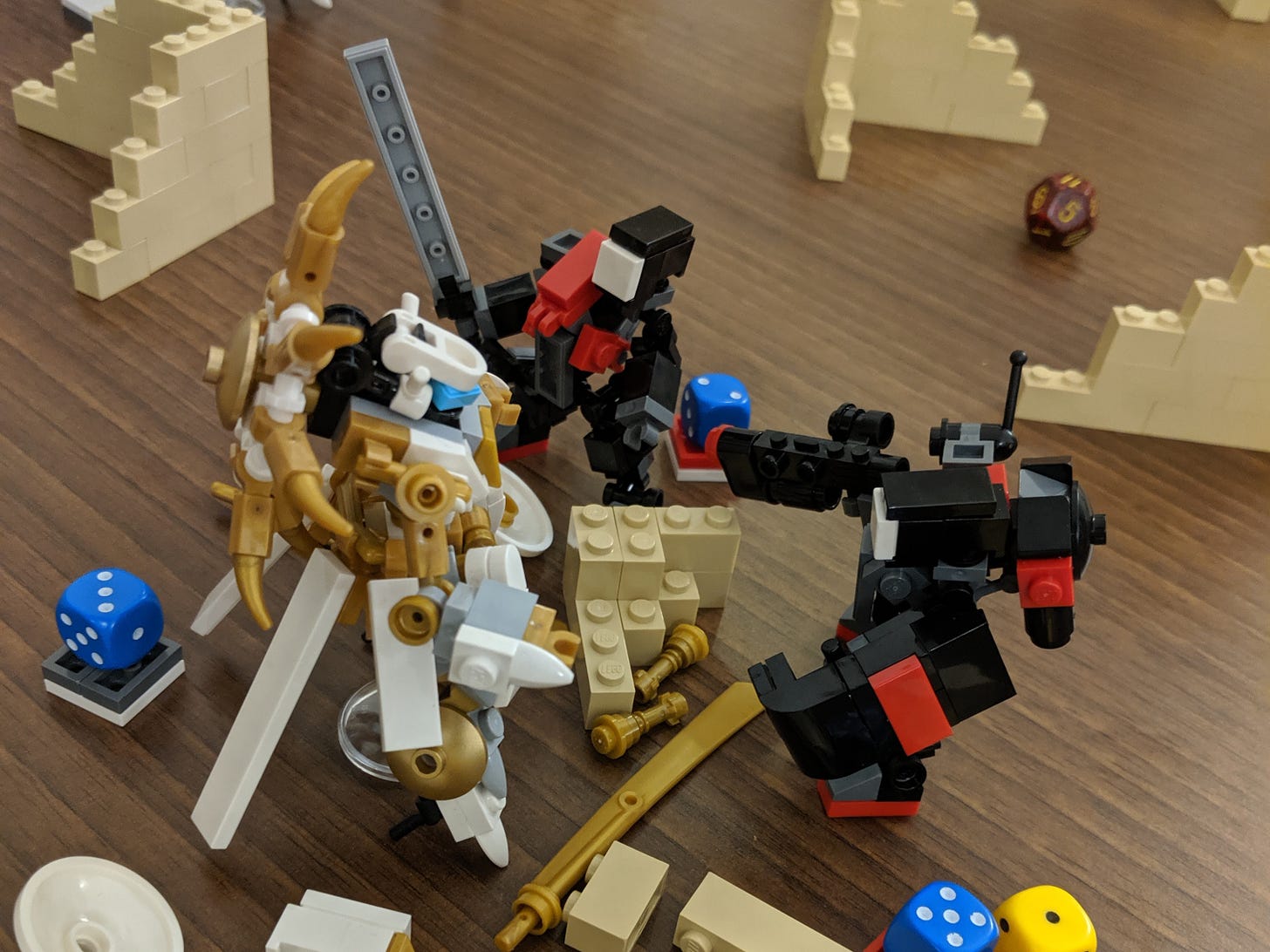 Michael just announced his new book with Noah Bailey, TREMOR DOSE, at Comixology. I've read it and it's fantastic. Unsettling, creepy and weird, in the best ways.
Speaking of comics reading, I also read and really enjoyed Ophiucus. It's a YA SF book, but don't let the cuteness deceive you - it's intense.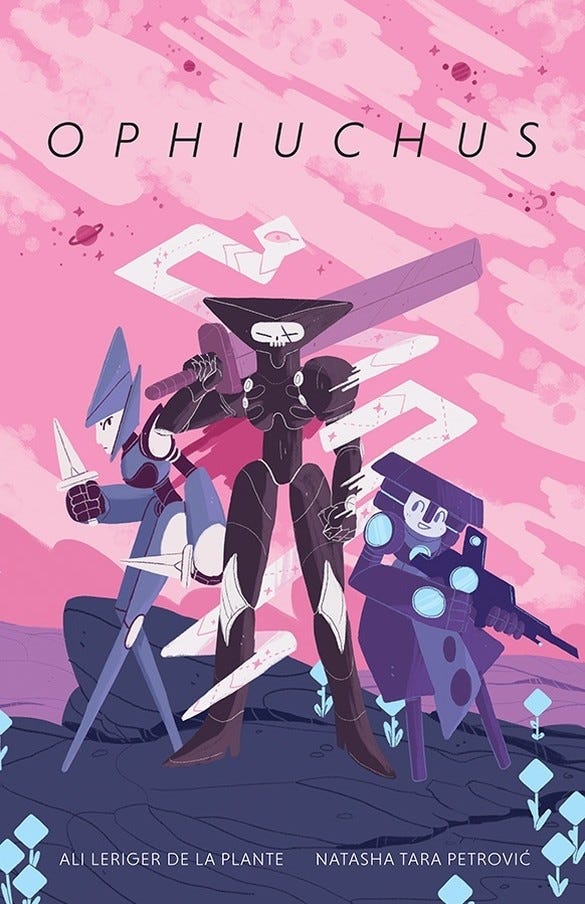 I've also been reading APOSIMZ, the latest manga by Tsutomu Nihei. I have a weird relationship with his work. There's things about it I'm not keen on, but there's something very compelling about his books. I'm also fascinated by his development as an artist. BLAME! was filled with details and deep blacks:
And while he's on record as saying the shift away from that to his style in KNIGHTS OF SIDONIA was a deliberate attempt to become more commercial, he's pushed through that to the sparse, delicate style of APOSIMZ:
A reminder that any art career is a work in progress.
Music! Helps the people! Come together!
Some good stuff out this week and last. Firstly, the SHHE album came out last week. I was a huge fan of Eyes Shut and the rest of the album lives up to it. A new Makeup and Vanity Set album is always cause for (dark, synthy) celebration. Caroline Polachek (ex-Chairlift) released her first solo album under her own name, and I'm looking forward to listening to it. And finally, the original Sugababes are back! Just with a cover of UK Garage classic Flowers for now, but hopefully more original stuff next year. As I said on twitter:
Sugababes now adding another layer to the age-old philosophical question: what happens when all the planks from the original boat get together and legally win the right to call themselves the Ship of Theseus?
And now I'm off to watch Katie on a panel at the Golden Hare Books Festival about small press publishing, so that's all for now!
J