My Fast & Furious Newsletter Naming System Has Broken Down
Newsletter #5
Hello!
(Persephone is/photo from Malia)

I'm just about recovered from the whirlwind of NYCC. Thank you to everyone who came to our signings & panels. You were all very lovely to us.
The WicDiv panel was a very tired (me, Clayton) and emotional (Kieron) affair, excellently moderated by Katie West. It's hard to put into words how much it means to us that our readers have stuck with us on this five year journey, but sitting in front of that packed-out room of people was really great.
Because I'm sneaky, I used that panel to announce my next book.
A NEW BOOK??? GIMME THE INFO!!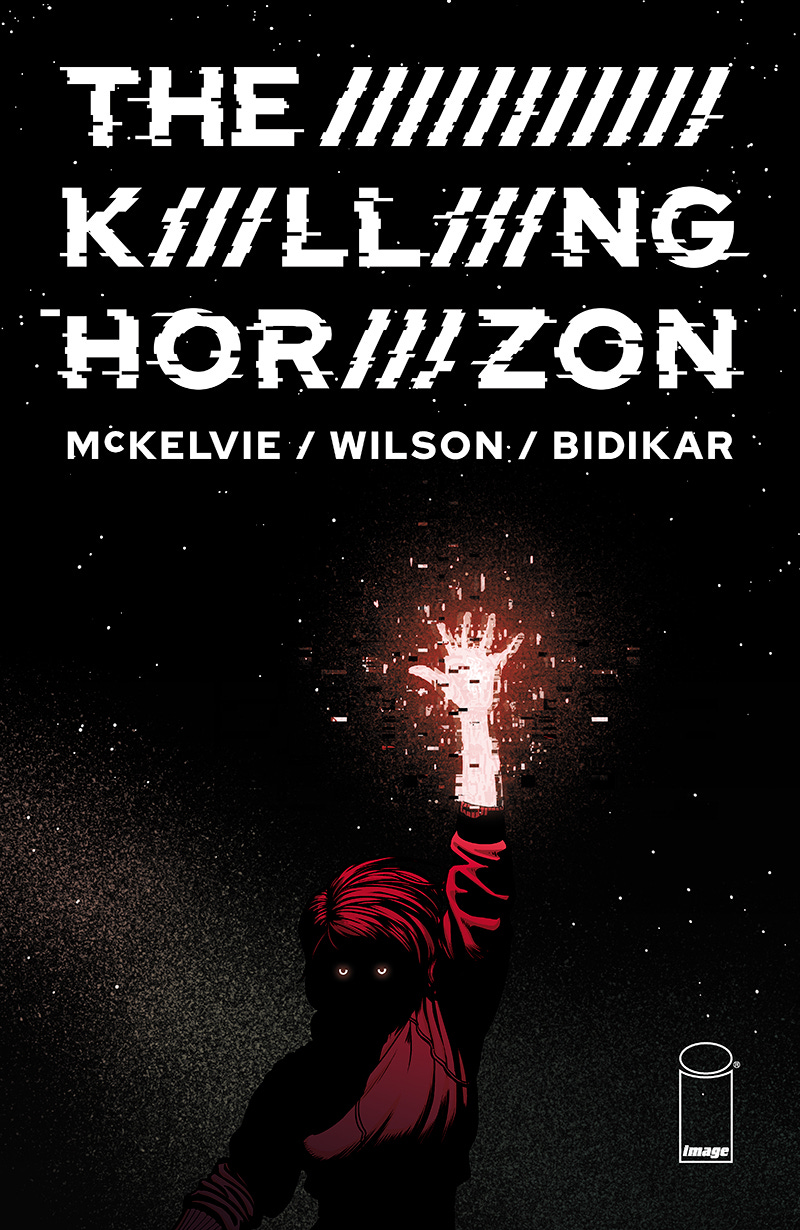 It's called THE KILLING HORIZON.
I talked to Evan Narcisse at io9 about it. Here's what I say about the story of the comic:
The post-post-apocalyptic future. Far from Earth, a specialist in studying dead alien societies is embedded with a military unit to excavate a new find. She's done it before. It's good work and it's safe. She thinks it's just another job.
She's wrong.
Lost and alone, deep beneath the warped, skeletal spires of the millennia-dead city, she finds something powerful. Something unlike anything any human has ever known. Something that needs her to take it on a journey no living being has ever taken. Something that will make her a target for every side fighting a deadly war. It calls to her.
She answers.
Head over there to read the rest of the interview.
I am extremely excited to be working with Matt Wilson, Aditya Bidikar, Cecile Richard and Katie West on it. Matt and I are long term collaborators, of course, but we never rest on our laurels, and are already working on what new stuff we can bring to this project. Aditya is one of my favourite letterers, never afraid to experiment and work with the art to enhance the page. Cecile's logo up there is absolutely killer, and that design sensibility will continue into the comic. Katie is a sharp editor of both text and image, and she's going to bring out the best in my work. Expect the comic to be released in Summer 2020.
WHAT ELSE HAPPENED AT THE WEEKEND HUH??
They say don't meet your heroes, but I met up with William Gibson, who was delightful, and we did a book swap. He's written several books that mean a lot to me, so can't wait to dig into this one.
The same night, we threw a WicDiv Wake party. Organised by the extremely hardworking Jazzlyn Stone and aided by a brilliant group of volunteers, it was an incredible night. Ivan Salazar, Al Ewing, Jazzlyn, Katie, Kieron and I DJed throughout the evening, and the dancefloor was pumping right from the start. It wasn't all dancing though - this being WicDiv, there was a fair bit of crying going on. In the good way. A cathartic send off to a book that has changed our lives. I'm looking at the official photos from the event right now, and it really drives home that an incredible community formed around our comic.
(Photographer: Savannah Lauren)
That's all the news for now!
Jamie
PS. Bruce waiting for me to finish my physio exercises so I can pet her