Hello!

It's been so long I should probably remind you that hi, this is my newsletter you signed up for a while back, I'm that Jamie McKelvie guy who makes comics.
Things took a wild turn for the intense work and life-wise towards the end of last year, with not much of it for public consumption, so the newsletter fell to the wayside for a while. Sorry about that/You're welcome if you hate receiving it.
Anyway, I'm firing it back up again on the occasion of the release of a few variant covers you might be interested in. First up, is one by Matt Wilson and me for EMPYRE #1. I couldn't pass up the opportunity to draw our boy Teddy again. Look how much he's grown!
Then there is this one, for DECORUM #1 by Hickman and Huddleston. I've read the issue and it's amazing. Out next week!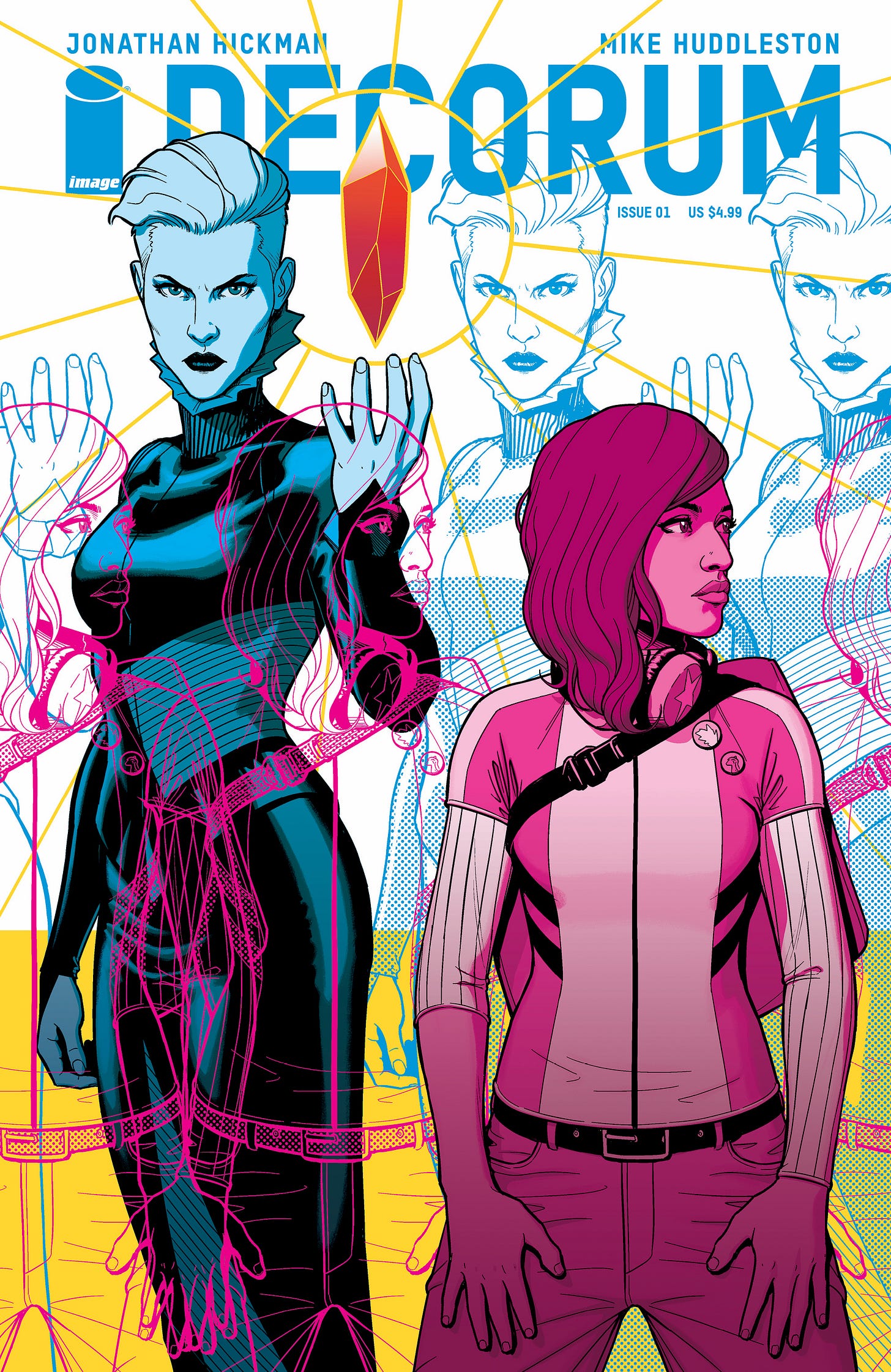 And finally! Revealed today, a variant for LUDOCRATS #1 by Gillen, Rossignol, Stokely, Bonvillain and Cowles. I've not read much by this "Kieron Gillen" guy, but Jim Rossignol is a great writer, and Stokely's cartooning is perfect for the book. It was an interesting challenge, actually, to interpret his art in my style. Here it is! Professor Hades Zero-K! She's got a big wrench, because why not, frankly.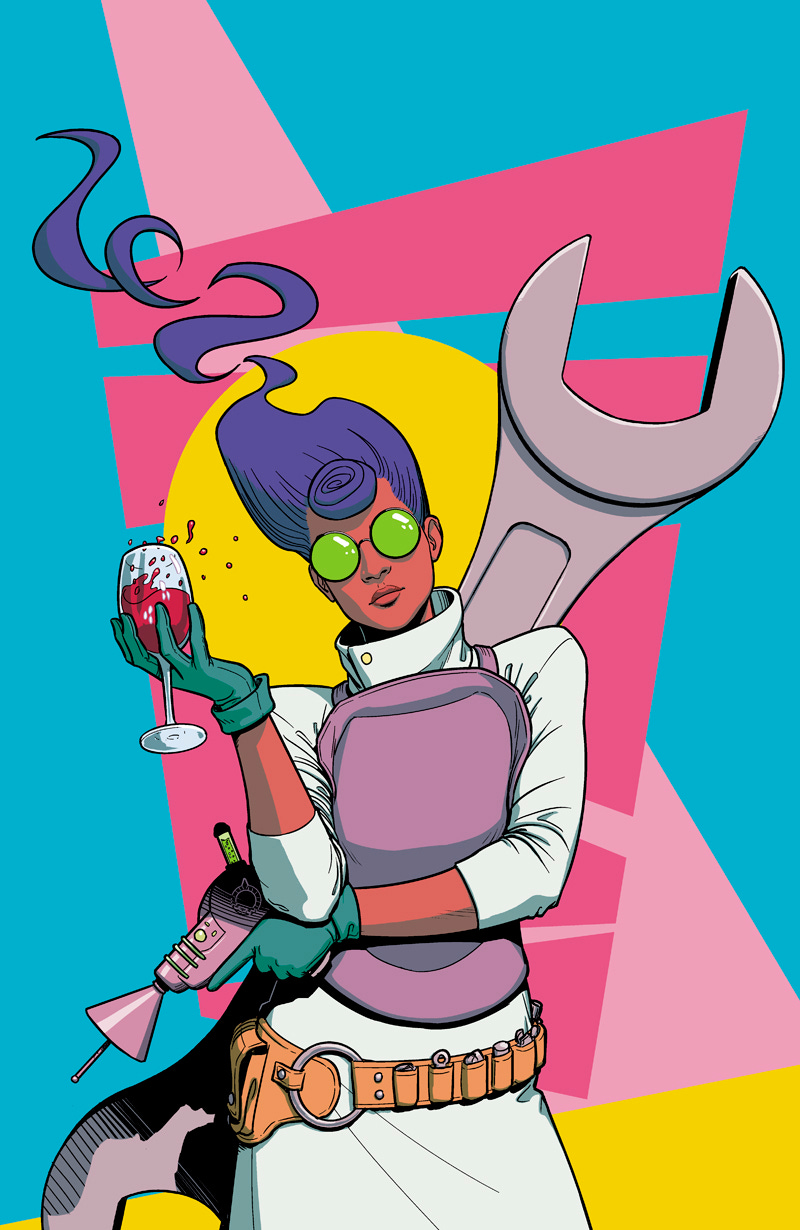 As Kieron says: "The press release will be going out later, with more details and the fine cover dress, but with time pressing, I wanted to show it you as quickly as possible. Speak to your retailer! If they need an order code, it's JAN208731.

(If you want to order the original cover by Jeff, it's FEB200052. If you want an explanation of how pre-ordering works, I direct you to a comic I made over five years ago)"
Getting back to drawing has been really tough, I won't lie - physio progress has been very slow, and it's hard to do the thing that makes you feel worse. But I'm slowly getting there.
Beyond that, I've completed the bulk of the research for THE KILLING HORIZON, and am into writing it. I've even put up a pinboard to track the development in my new little office, which I believe makes me a real writer. Don't check, that's definitely true. There's a bunch of other work happening, too, along with getting down to some long overdue commissions (If you're one of those people, thanks for your patience), but I can't talk about any of it yet. So, you know. Stay tuned.
Jamie